Last Updated: 11/25/22
Applies to:
Migration Wizard users
Solutions Overview:
Explanation of how to add users to the migration
Tactical Rundown:
With our migration tool, it is not possible to create new users for the source or target CRM within the wizard. We do not have the functionality for this, as most CRMs do not allow the creation of users by API.
Though - there are some exceptions - a small number of CRMs allow the creation of users within these CRMs. For example, in case HubSpot is a target CRM - you will see a checkbox "Create New" next to each row of users that don't exist on the platform. After you check "Create New" - we will create the corresponding users in HubSpot in the full migration (as such functionality is disabled in the sample migration). The email invitations will not be sent to these users.
For the majority of CRMs, we can only match existing users between CRMs. If you need to match the source user to a user which doesn`t exist in the target CRM yet, you will need first to create it on your target CRM to connect them to the wizard.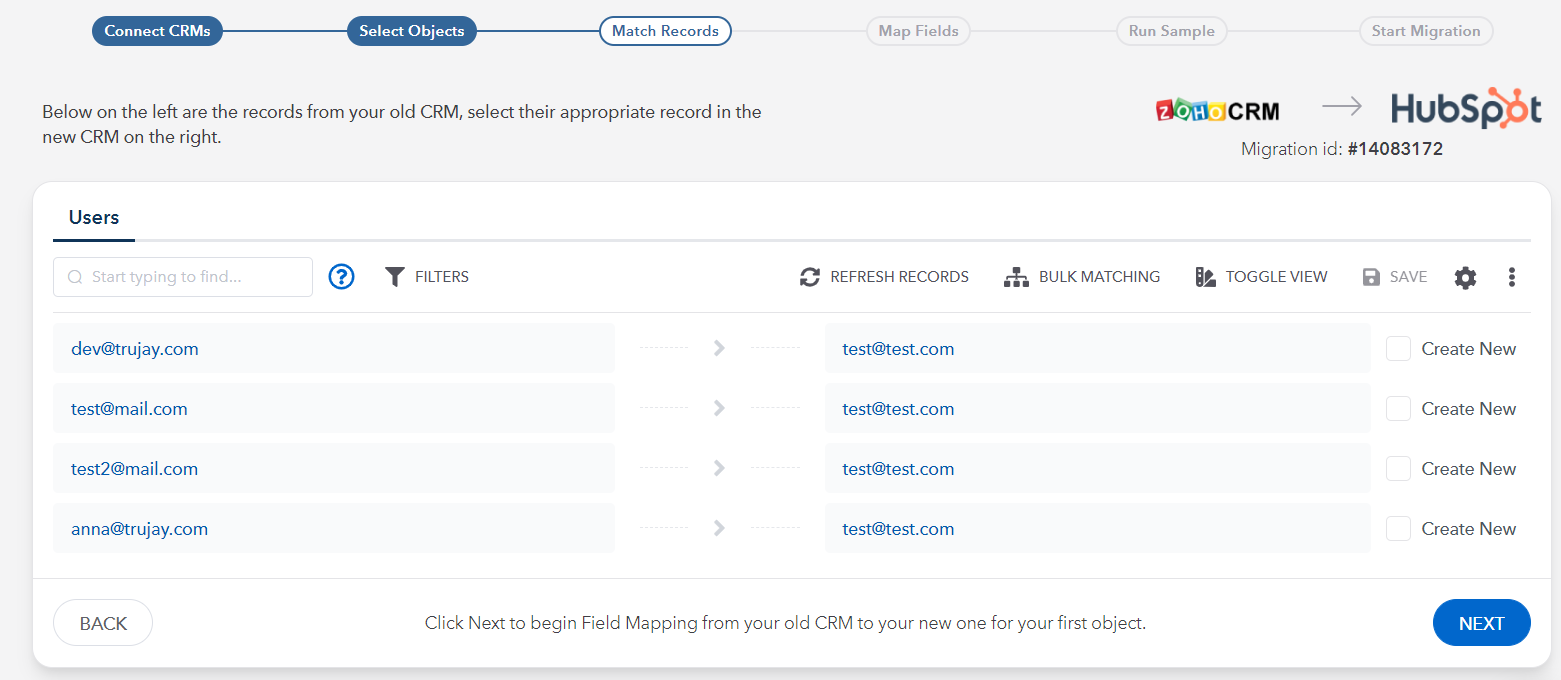 Final step: After creating users in the target, please refresh users in the users matching step. You will be able to match users as needed.


Reset: This section will help to automatically rematch the users, including the ones that you recently added:





Done! Now you have added different users to your migration.






Still Need Help?

Please submit an inquiry on the contact page or email support@trujay.com.