Last updated: 06/08/23
Applies to:
The users, who would like to do a Backup for their CRM data.
Common Causes / Issues:
Getting a copy of the records saved for security purposes.
Solutions Overview:
Explanation of the backup process and data export.

Tactical Rundown:
Starting the Backup:
Please connect your CRM system by choosing it from the drop-down menu on the left: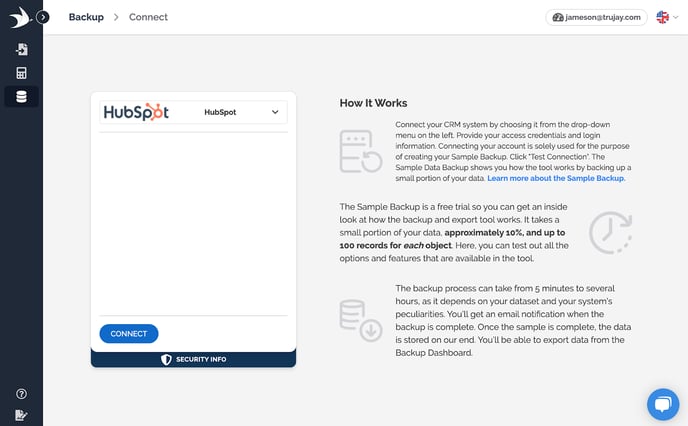 After CRM is Connected & Authorized, the backup tool will automatically start a "Sample" backup. You may see what a "Sample" backup entails in the Pricing Tab section: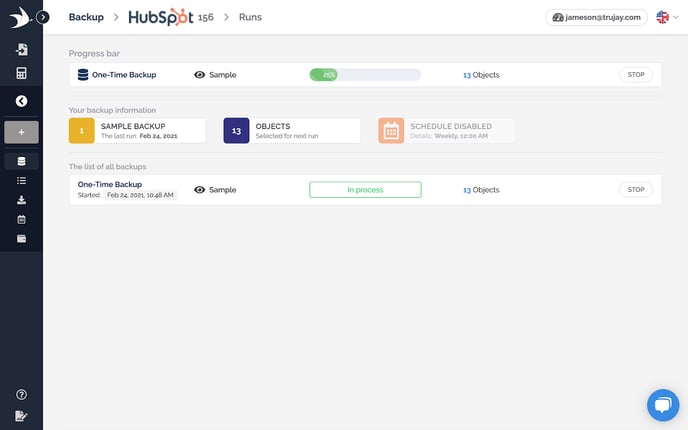 When Sample Backup is Completed:
The sample backup is completed! Now it is time to review: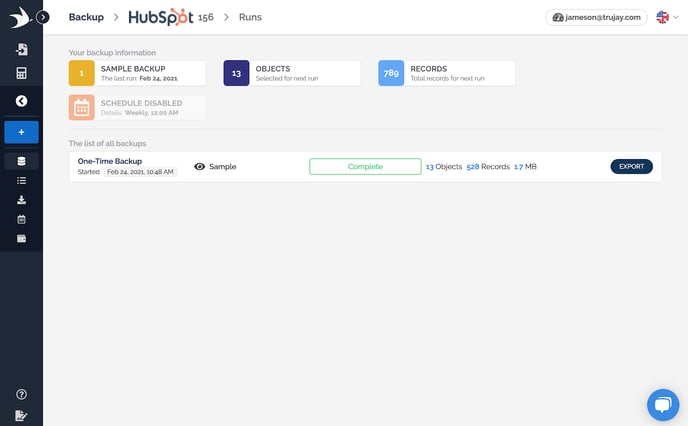 Cell View includes these:
One-Time or Scheduled Backup (configuration settings)
Started Date (date the backup was started)
Backup Type (ADD)
Status (in progress, completed, canceled or expired)
Object Total (total amount of objects within backup)
Records Total (total amount of records within the backup)
Backup Size (total size of the backup)
Export Button (the ability for users to export/download backup on their local machine)




Export Backup Data:

The above modal is prompted with two export format options, the selected export format is denoted by the green checkmark:

When the export begins, you can see progress within the Progress Bar here:

You will receive an email and link to download the export, or you can navigate to the Exports section within the side navigation of the dashboard to download the export format by clicking the dark blue "DOWNLOAD" button.
Select Objects Tab: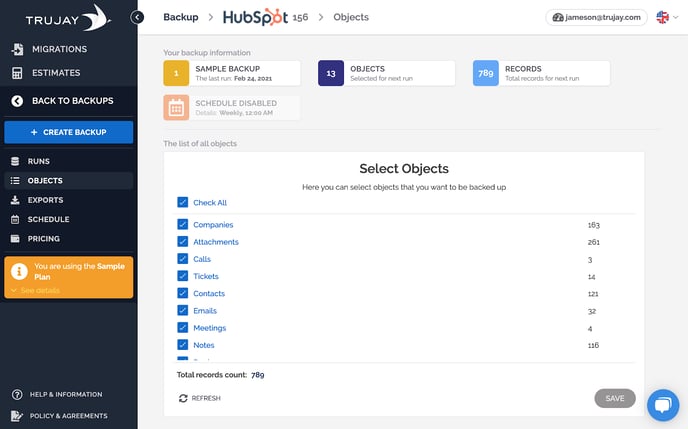 You will have the ability to select, unselect, and save which objects you would like to backup or export.
Refresh button (pulls in latest records from connected CRM)
Schedules Tab: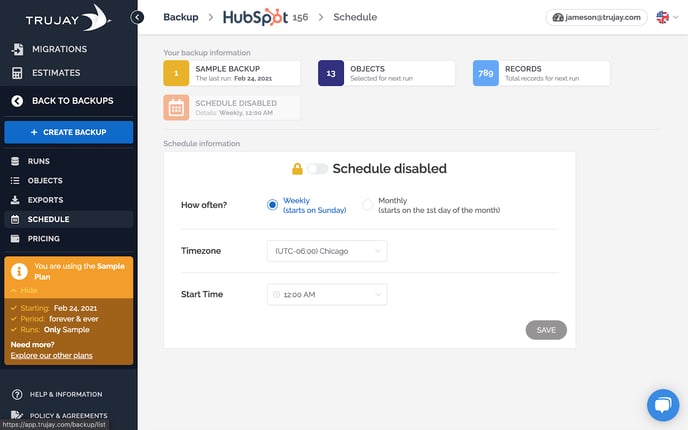 * This is a Paid Feature
The Schedules Tab enables you to select how often, the timezone, and the start time of a backup to automatically run, based on current backup configurations for objects selected. In the screenshot, this schedule is disabled because it is on the "Sample" plan.
To create a New Backup, click "+ CREATE BACKUP" Button: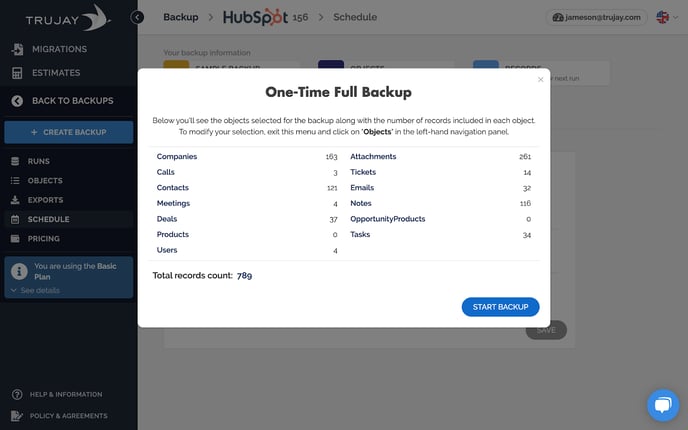 Clicking the blue "START BACKUP" button will begin the backup process of your CRM connections based on backup configurations.
Please note that by clicking the "START NEW" button, you will connect a new CRM, not start a new backup.

Still Need Help?
Please submit an inquiry on the contact page or email support@trujay.com.