Last updated: 5/18/22
To understand Data Health clearly, it is important to know what is a "bad data":
Bad data is incorrect, outdated, duplicate, improperly formatted, or just plain missing data that can be created by numerous reasons.
But why Bad Data is important? With the corruption of the data over time, these are slowly decaying and eroding your organization's trust, productivity, and revenue.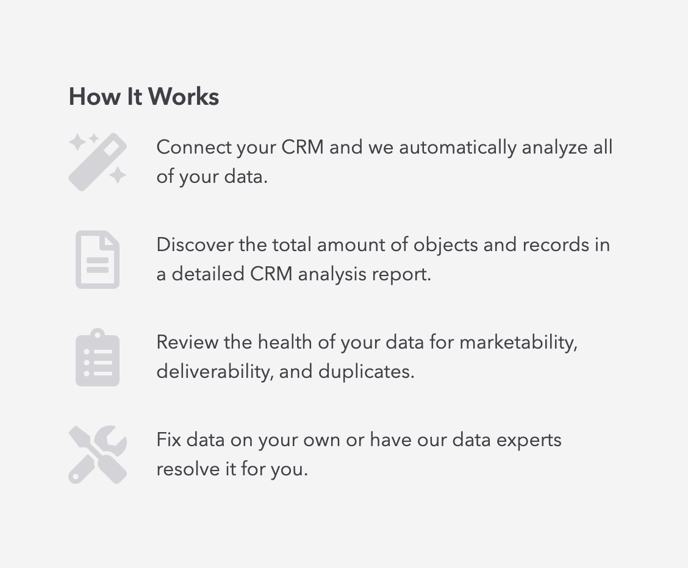 Trujay CRM Data Health Assessment is here to help to locate potential problems of your data:
Calculating an "arbitrary" assessment score of data points analyzed with potential issues in your CRM.
Calculating total amount of objects and total amount of records in your CRM.
Calculating an estimated email deliverability rate, bounce rate and breakdown of deliverability issues for your contact email addresses in your CRM.
Calculating a "shallow" view (exact same email address) of contact duplicates in your CRM.
Calculating the marketability of your contacts/companies in your CRM.
Please reach out to us if you would like to learn more about Trujay CRM Data Health Assesment.