How can I find my Pipedrive API Token?
Last updated: 05/05/23
Applies to:
Migration Wizard users
Pipedrive CRM users
Common Causes / Issues:
Needing to find your Pipedrive API token to allow Trujay to connect to your system
Needing to ask your team members to send you each of their API tokens in order to capture all Email and Attachment data
Video Walkthrough:
Tactical Rundown:
Go to your Pipedrive dashboard, click on your name icon in the top-right corner, then select 'Company settings':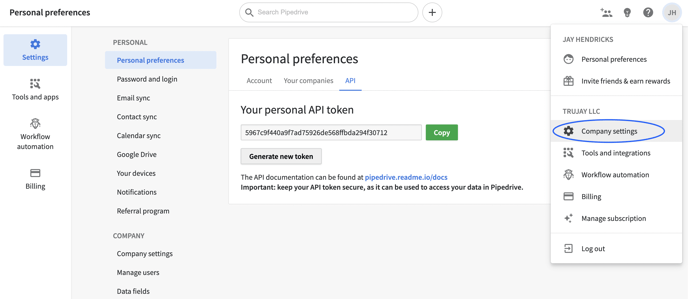 From here, select 'Personal preferences' in the left-hand menu, then 'API' from the submenu: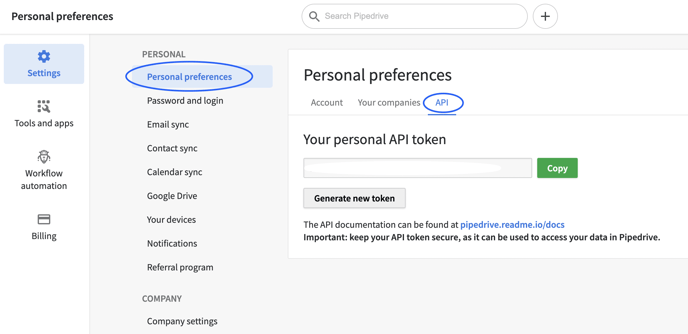 That's it!
Still need help?
Please submit an inquiry on the contact page, email support@trujay.com, or simply reach out to us via chat.