How to find the database name in Act! Premium Web
Last updated: 03/27/23
Applies to:
Act! CRM users, looking for the database name
Solutions Overview:
Steps to do in order to find the database name for Act! CRM
Tactical Rundown:
You can find the Database name of Act! Premium Web on the Login page:
in the field right above the Username (it will be filled automatically)
after the domain name (e.g. https://usp1-iis-12.hosted1.act.com/D22319053138/default.aspx.)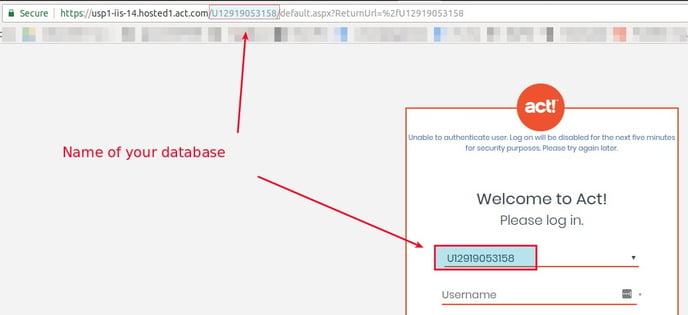 Still Need Help?
Please submit an inquiry on the contact page or email support@trujay.com.