How to migrate CRM data from Salesforce Professional & Group editions?
To perform CRM data migration from Salesforce CRM Professional or Group editions you can create a backup and put your data into CSV files.
Next, you will have to upload your CSV files into your Dropbox account.
--- Register an account or login to your Dropbox and click upload button to import your Salesforce backup:

After that, you should go back to the migration wizard and download your CSV files from Dropbox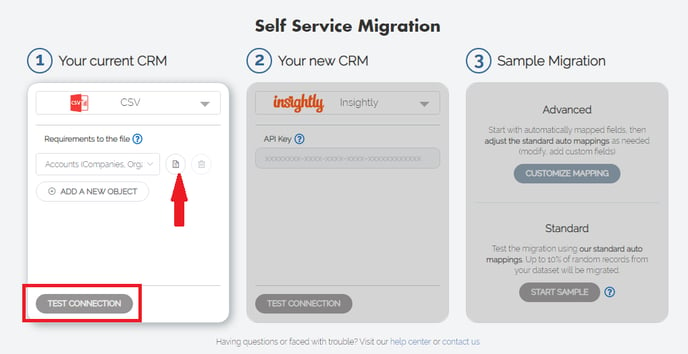 Now run your CSV automatic migration.
Also, it is recommended to know How to Migrate Data from CSV Files into CRM With All Relations Between Modules.
Note: As well, to avoid semi-manual data migration though using CSV files, you can Enable Salesforce Professional API Access. This instruction can be applied to Enable Salesforce Professional API Access.
After that, run automatic Salesforce migration using an API key.