Sample Migration is a process where we transfer a small part of your records (approximately 10% of all data) to the target CRM platform and estimate the price of a Full Data Migration. You can test our service using the Free Sample Import.
You can change options and rerun the sample migration as many times as you need.
How does Free Sample work?
During the Sample Migration, we take a part of your records and migrate them to your target CRM platform, along with relations between those records. The entire process may take up to 15 minutes; it depends on the specification of your CRMs.
What happens after the Sample Migration is complete?
Once complete, you can review the transferred records in the target platform. Evaluate the results to make sure they work for you.
Important specs of the Sample Migration
1) If you want to rerun your Sample Migration, go back and make the necessary changes in fields mapping by clicking the "Map Objects" button and start the sample again.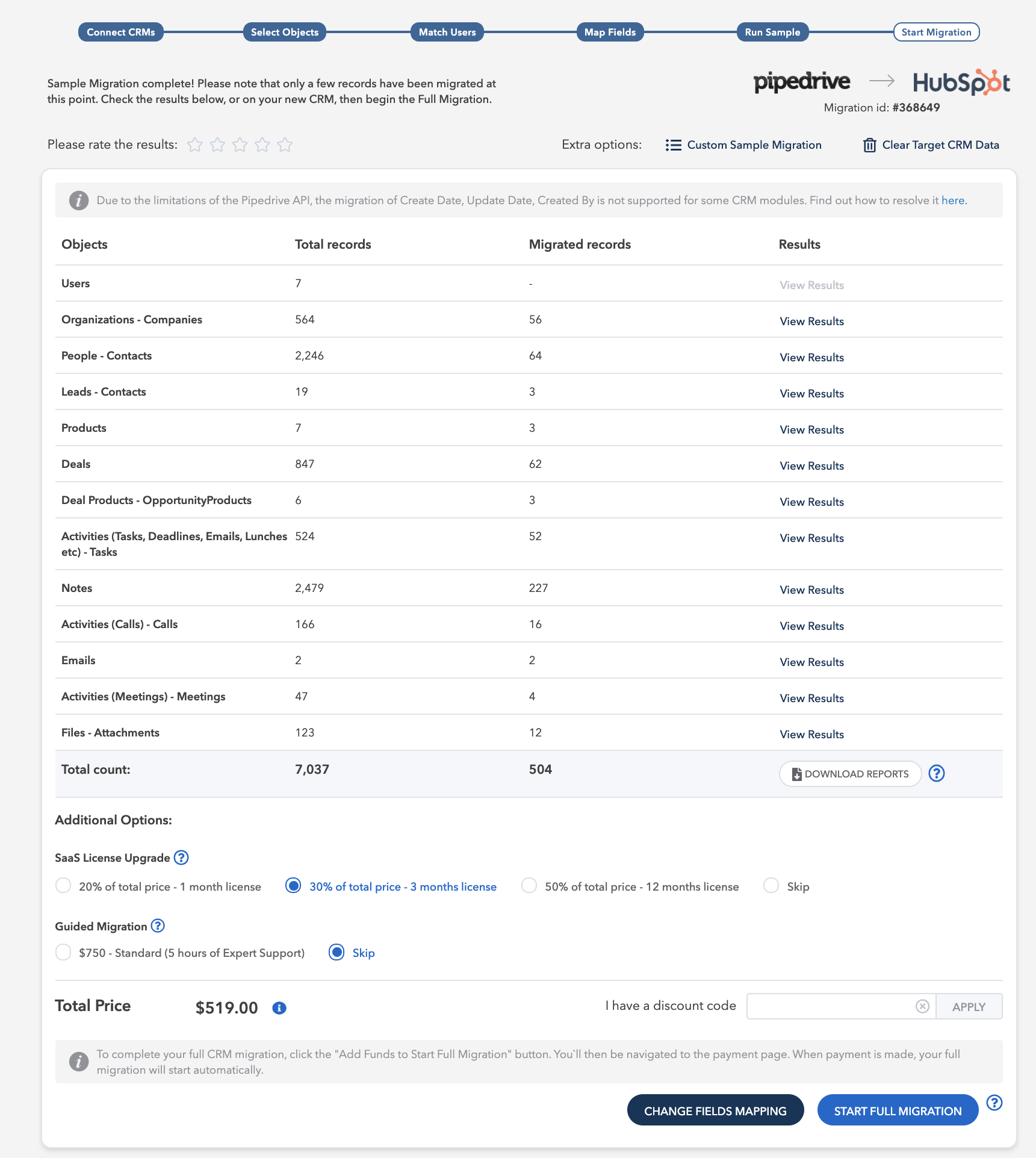 2) When you start the Full Migration, our team will remove the data migrated during the sample to avoid duplicates.
3) You can request a Custom Sample Migration. If you want to migrate specific records and find out additional information, just contact us and specify your requirements.