Where can I find the access key to my Vtiger CRM On Demand?
To perform your Vtiger CRM (On Demand) migration, you should provide the access key which you'll get following the instruction below:
Login to your Vtiger CRM On Demand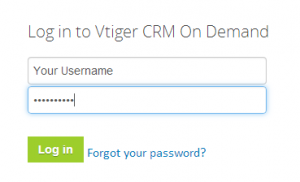 Go to 'My Preferences' where you find the access key.
Copy and paste it in the corresponding field in the migration wizard.

Now, you may proceed with your CRM data migration.