Last Updated: 09/19/22
Applies to:


People who want to know how to create custom fields in HubSpot when doing CRM migration with the help of The Migration Wizard.
Common Causes / Issues:
Familiarizing yourself with the process of custom fields creation in HubSpot
Tactical Rundown:
You can easily create Custom Data Fields in HubSpot using our mapping User Interface. To proceed, follow these steps:
Go to the objects mapping page (Map Fields)


2. On the mapping page, click Unmapped Fields: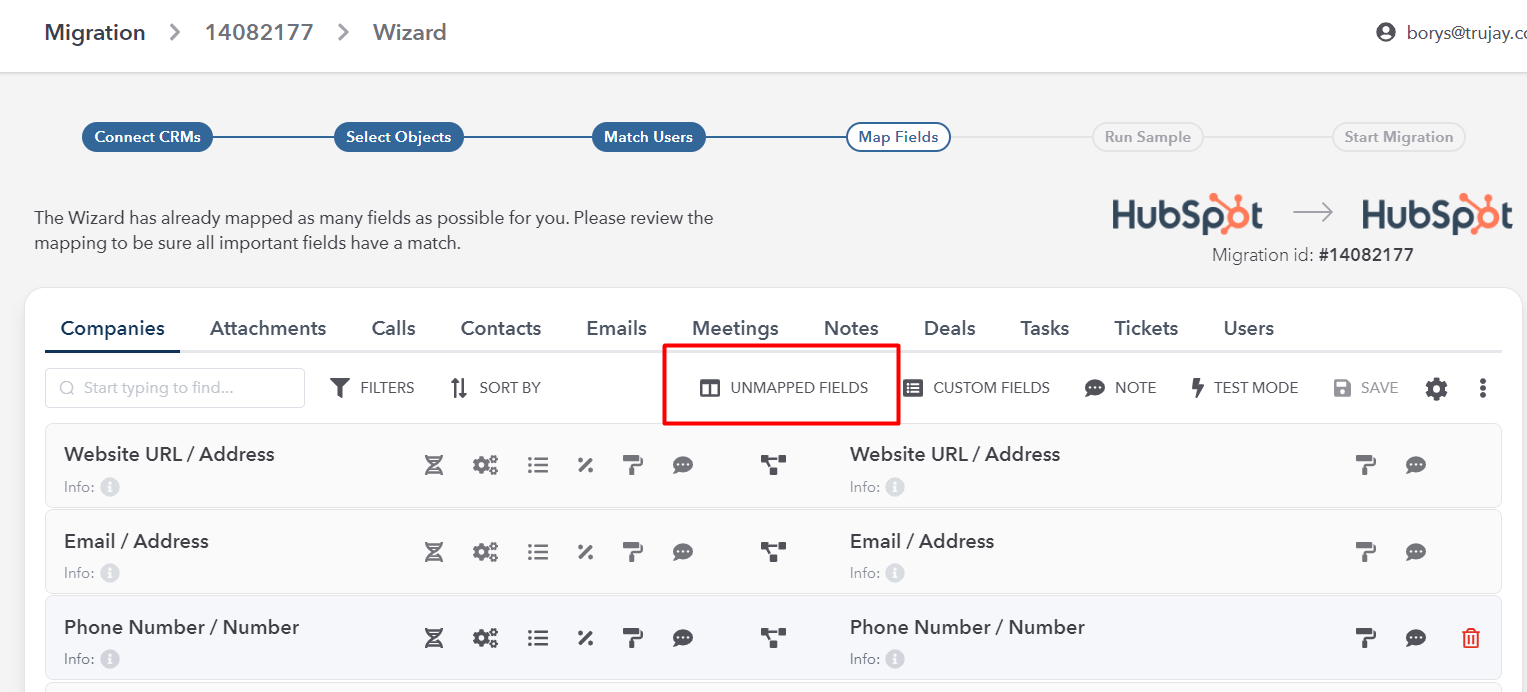 3. You will open a window where you can map fields that weren't auto-mapped. On the target CRM side, click Add custom field: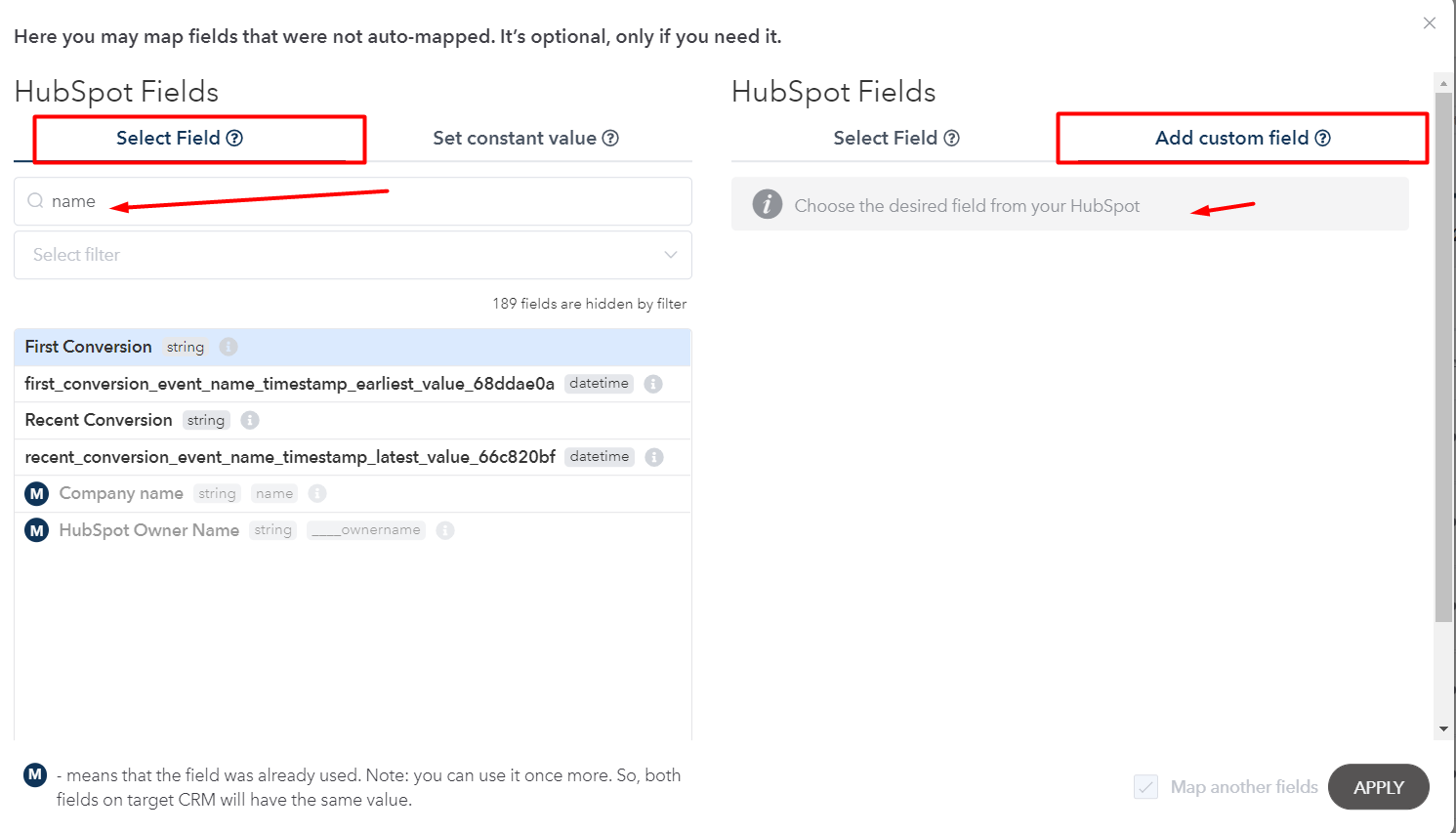 4. Choose a field type on your target CRM from the dropdown list. The custom field will appear in the list of HubSpot so you can match it.
Set the desired field name and description, and click Apply: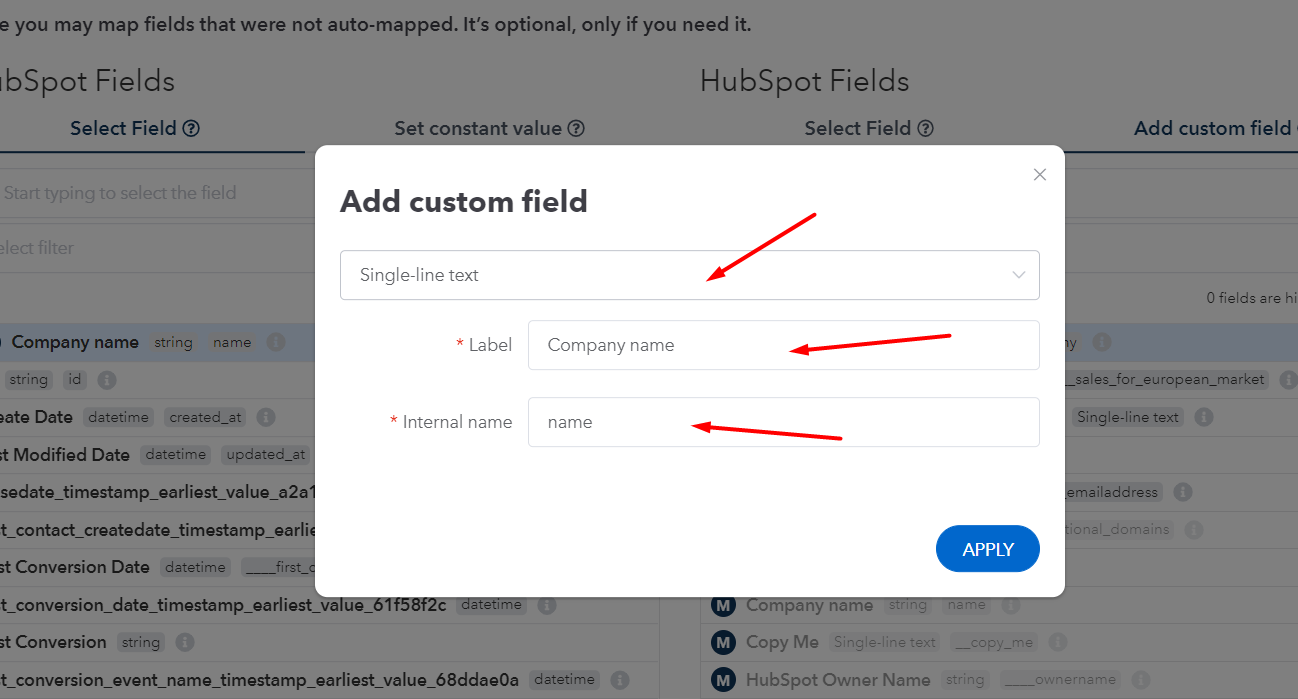 Please note that this option is available only for Accounts, Cases, Contacts, and Opportunities.
Still Need Help?
Please submit an inquiry on the contact page or email support@trujay.com.