How to activate deactivated Users in Pipedrive?
Last Updated: 06/13/23
Applies to:
The customers who would like to activate Pipedrive users before the migration process.
Common Causes / Issues:
Troubles with the Pipedrive user activation within the migration process and how to fix it.
Tactical Rundown:
In order to activate the deactivated users in Pipedrive, please follow these few simple steps:
1. Go to the Personal preferences in the Pipedrive account. Then click on "Manage users":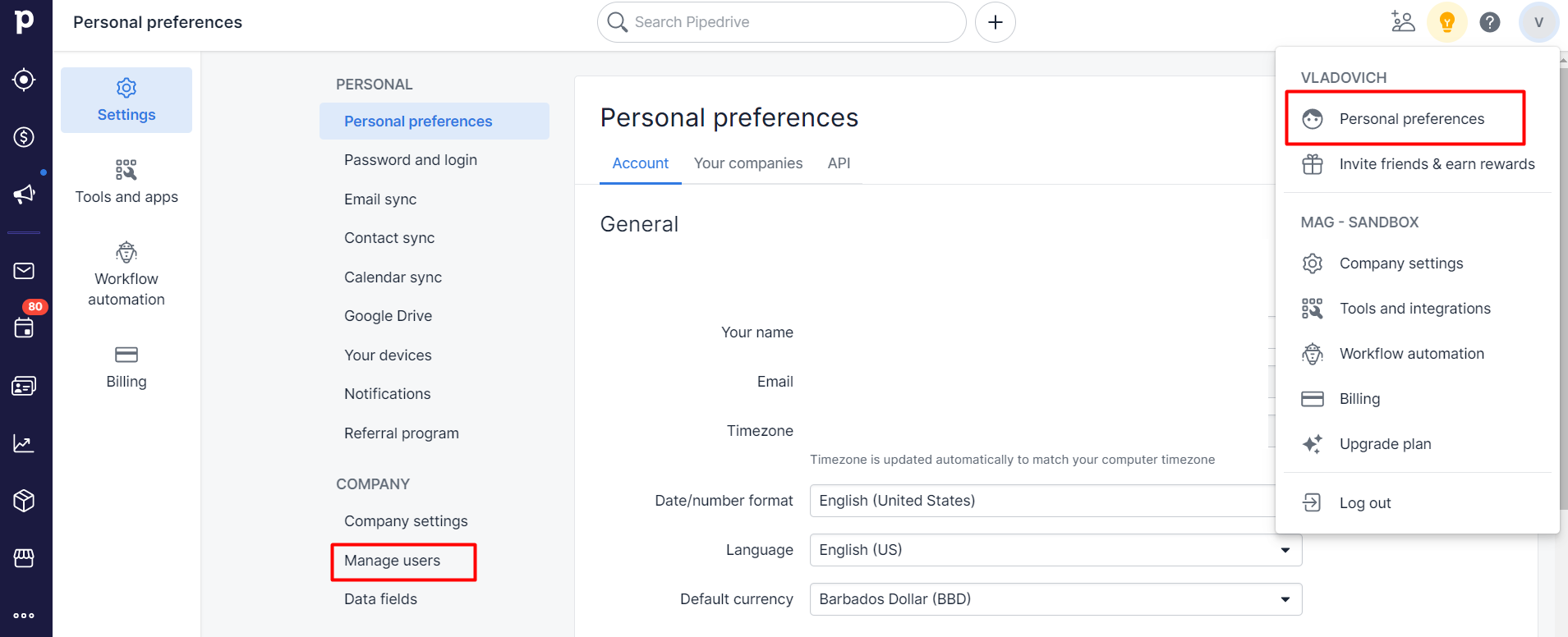 2. Choose "Users and access" from the menu. Next, choose "Deactivated". Then select the user from the list and click the button "Reactivate 1 user":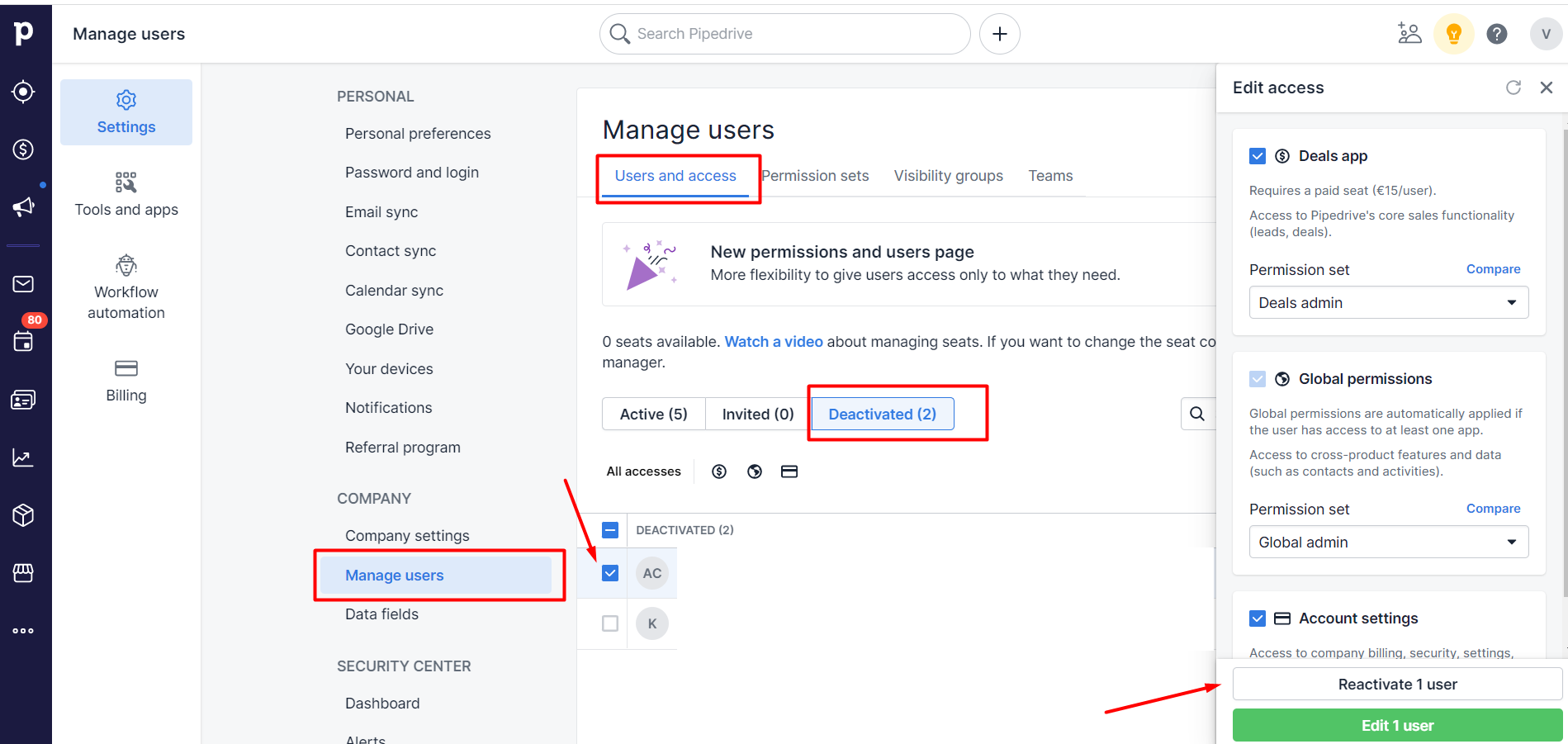 The user has been activated again, and you can proceed with the migration.


Still Need Help?
Please submit an inquiry on the contact page or email support@trujay.com.