How do I connect Microsoft Dynamics?
Last Updated: 02/28/23
Applies to:
MS Dynamics users doing data migration with Trujay
Solutions Overview:
Providing the steps for the proper connection of MS Dynamics to the Trujay tool for data migration
Tactical Rundown:
1. Once you are in your Trujay account under your email, registered with us, please click on the Migrations tab, and then - New Connection:

2. Type the CRM (Dynamics) and click on "Automatically supported CRMs" :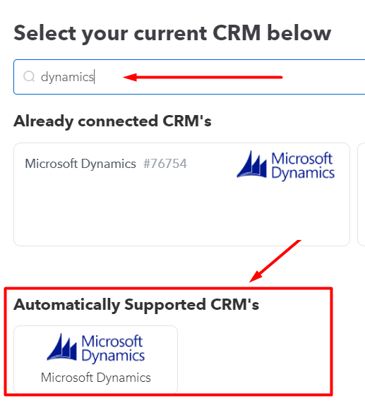 3. Follow the steps indicated once you click on the blue question mark with URL: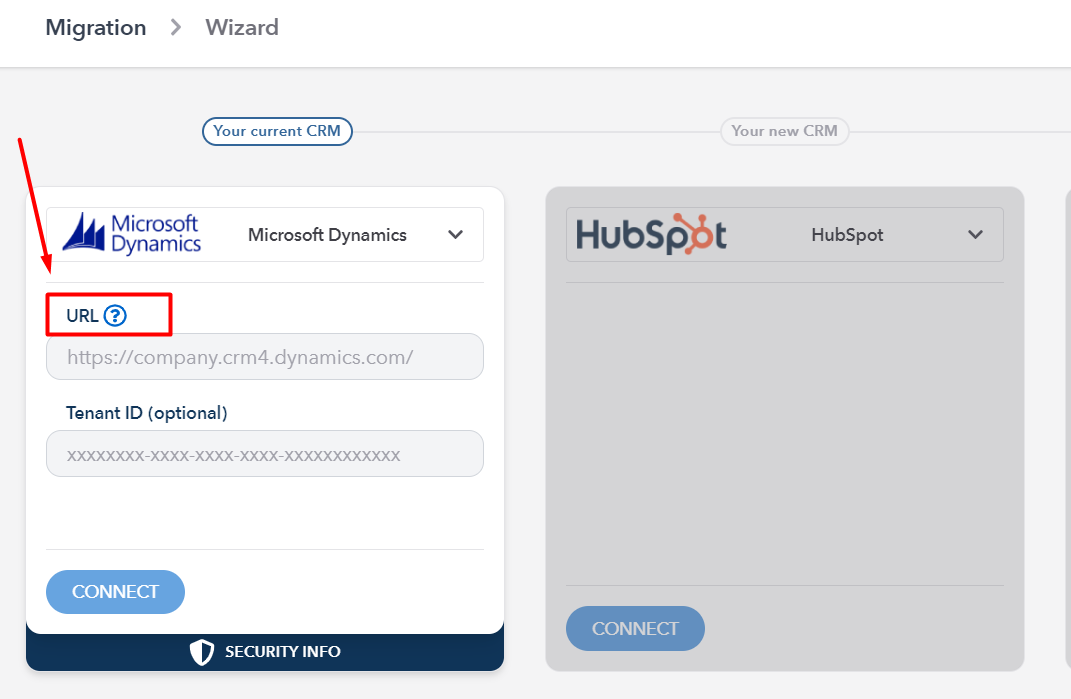 You can also check additional info here.



Still Need Help?
Please submit an inquiry on the contact page or email support@trujay.com.